April 2024 Solar Eclipse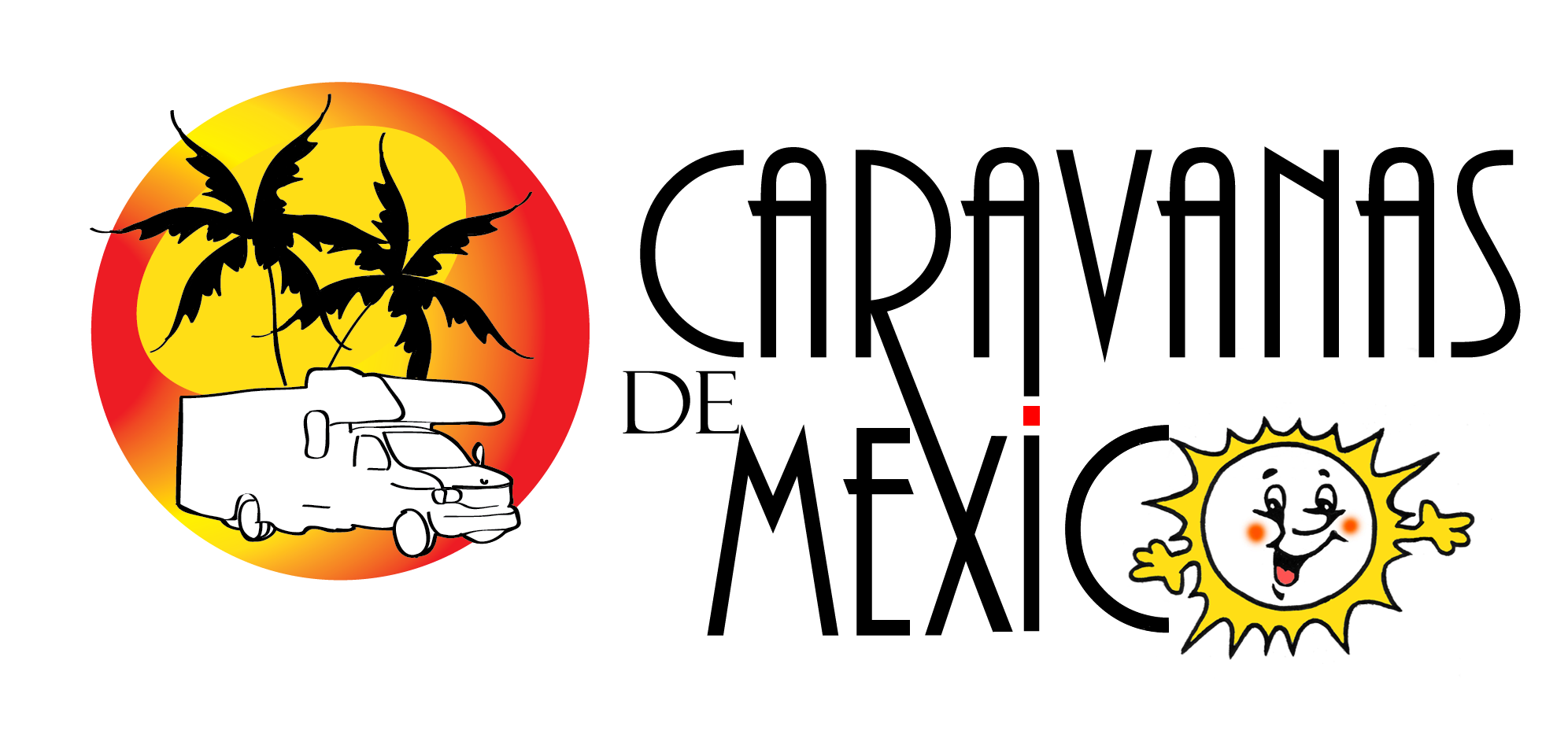 THE GREAT SOLAR ECLIPSE OF APRIL 2024 Mazatlan

Join us for the longest solar eclipse in North America until 2045. We are running several RV Caravans to intercept this event. Here is the current availability on all of our caravans taking in the Eclipse. Please note that the baja ferry is not cheap. Stand-alone trips in April will depart either March 31 or April 1, 2024. Possible slight price adjustments ( $50 ) dpending on departure.



Why an RV Caravan to Mazatlan or Durango?

2 words. Clear Skies. The chart below shows the average cloud cover along the path of the eclipse. Apart from Torreon, Mazatlan or Durango are your best bets.


Already in Mexico?

Are you already planning to be in Mexico? Then we have an option for you. If you are in the Puerto Vallarta area, you may join our Yucatan group northbound, or if you are further south, or in the Guadalajara area, you may join our Copper Canyon extension or Colonial group. The caveat is that you MUST sign up for our Copper Canyon package in April, northbound. Contact Paul at beddows1@telus.net to discuss these options.


But isn't Mexico dangerous?

We don't think so. We have been running RV tours there for over 10 years in both English and French and never had an incident, or even seen one. We are not going to deny there is a cartel problem. Cartels do not target tourists, unless they are involved in the drug trade. They do not want the trouble that would bring. To be frank, with all the random shootings these days in the US, I have to wonder which place is the more dangerous to the average person. You cannot protect yourself against random, you can generally avoid being a target, so who knows? While the overall homicide rate per capita is a lot higher than the US, the murder rate of Americans in Mexico is only 0.26 per 100,000. That is considerably less than the murder rate of Americans in the US itself. Furthernore a high percentage of that 0.26 are involved in drugs.That indicates that tourists are not a target. Regardless, as a Mexican registered company we have the support of the police, the Green Angels (like AAA) and tourism officials. The stand alone trips in April are mainly over modern toll highways. The graphic below compares the 10 most violent US cites with Mexico and other countries who have a bod rap. Just to put things into perspective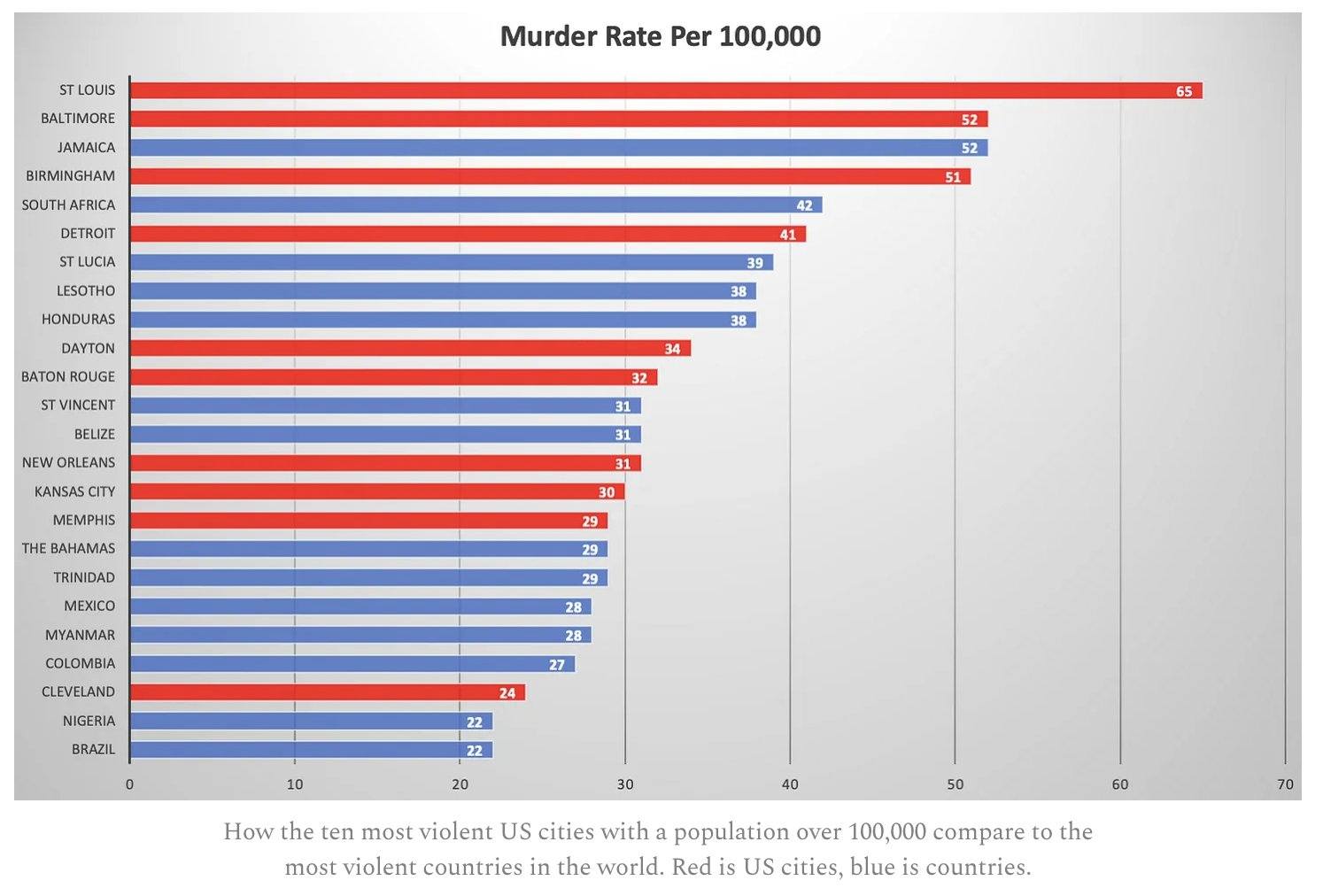 Advice for watching?

A few notes about the eclipse. You may want to download the "Solar Eclipse Timer" by George Telepun. This will provide info during the eclipse and let you know when it is safe to remove your protective lenses and put them back on. The version for the 2024 eclipse is now available and costs $1.99. It will be safe to view the sun during totality. Failure to replace your glasses after the disk starts to re-appear can result in eye damage or blindness. You can also view through binoculars or a telescope, but be very carefull not to do this until totality starts and after it stops. This app will give you warnings. Viewing the eclipse through binoculars before or after totality, will result in blindness . If this is your first eclipse we do not advise photographing it, you do not want to distract from the experience. Professional eclipse chasers will take far better pictures than you can, Soak in the experience. Since the sun will be fairly high in the sky, a set of binoculars will be useful to witness coronal ejections. The sun should be in the peak of its 11 year activity cycle in early 2024. If that holds true, you should witness flares.
Solar Eclipse Timer will work anywhere. The app does its calculations internally. It does not require cell service or an internet connection to work. It only requires a GPS signal or manually entering GPS coordinates for the calculations to occur. However, Mexico has very good cell coverage and it will be fine in Concordia and should be Ok in Guadalupe Aguilera as well, without having to manually enter co-ordinates. We are going to the 2 locations on the day previous to the eclipse and you may want to note the position of sun on that day around 11 AM in Concordia and around 12 Noon in Guadalupe so it is not blocked by trees or buildings on eclipse day. This is more likely to be an issue in Concordia. We will ensure we move people there early AM on April 7th so we can check it out. We may send someone there on the April 6th to be certain. Just as a reminder, the sun rises in the east. We expect to have Dr Joseph Izen along, a Physicist and professional eclipse expert.. He will be lecturing on safe practices.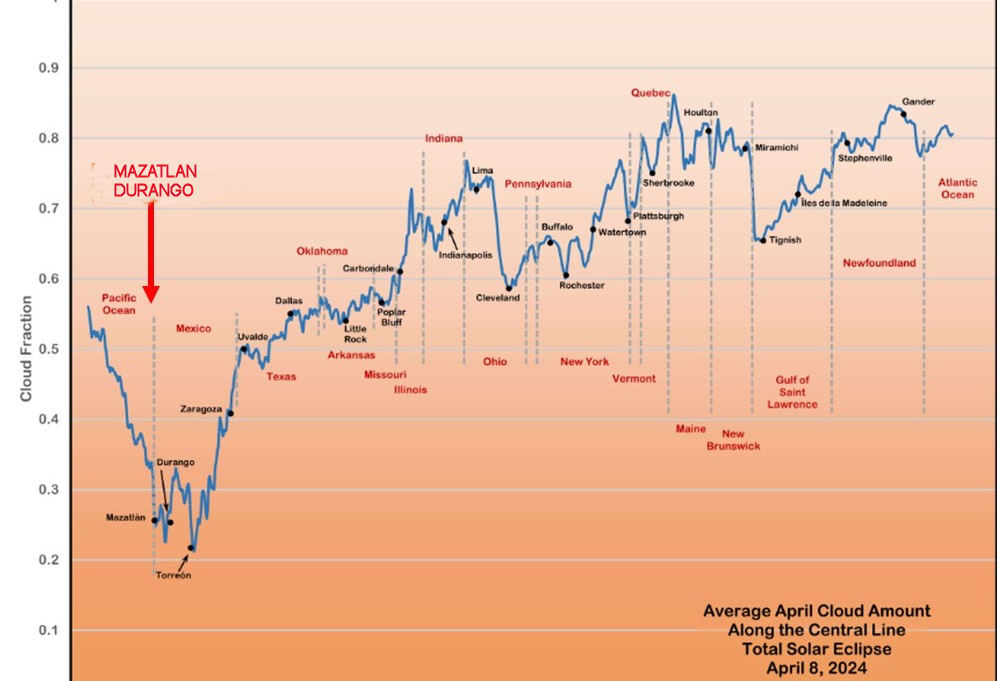 Here is the latest availabilty on all our tours. (updated Nov 18, 2023). Spaces have increased since we last posted, as we no longer protect slots after Mar 1st for people who have not made a deposit. First come first serve.
Trip

Dates

Spaces

Tours

Yucatan

Jan 9 - April 12 or April 25 with Copper Canyon Option

4

Lots of Tours, Eclipse in Mazatlan or Durango, Texas exit option. Copper Canyon Option

Colonial

Jan 18 - April 13

Ask

Includes Copper Canyon. Eclipse in Durango, Texas exit option

Copper Canyon / Extension.

Jan 9 - Feb 20 or April 12

Ask

2 month long beach stay. Eclipse in Durango, Texas exit option

Baja with Ferry or Baja only

Feb 22 - April 13 or April 25 with Copper Canyon Option

2

Ferry across. Eclipse in Durango, Texas exit option. copper canyon option
17 Day
March 31 or April 1 - April 17

2

Eclipse in Mazatlan or Durango, No Texas exit option. Tours and beaches northbound
19 Day

March 31 or April 1 to April 19

1

Eclipse in Mazatlan or Durango, No Texas exit option. Tours and beaches northbound
24 Day

March 31 or April 1 to April 25

3

Eclipse in Mazatlan or Durango, No Texas exit option. Tours and beaches northbound

. All inclusive Copper Canyon
Durango Option

April 6 to 9th. Temp on hold while we check space

0

Durango is default for the Colonial/Copper Canyon and the Copper Canyon Extension tours

Prices are per rig - 2 persons, not P.P. Discount for singles, surcharge for more than 2.

Yucatan - 92 - 95 Day. Northern Mexico, Mexico city, Carribean coast, Chiapas, Oaxaca, Guadalajara, Costelegre coast, Puerto Vallarta coast, Mazatlan. Lots of tours & meals. Price $14,450

Copper Canyon/ optional Extension - 42 days plus 2 month optional long term beach stay Costalegre. Escorted, but you pay your own parks after Mazatlan southbound. Eclipse is viewed in Durango. Price $6850 + $700 (extension)

Colonial - 85 Day, same as Copper Canyon, but full tour also visiting Colonial Mexico, Mazatlan Carnival, Mexico City, Monarchs and more. Eclipse in Durango. Price $12,999

Baja - 36 day trip with option to cross on ferry. Several exit options available after eclipse. Eclipse is not visible in Baja. Price $4999 plus Ferry Fare, plus $1000 for mainland segment

17 or 19 Day Stand Alone - Fast trip to Mazatlan, slow trip north with stops & tours. $3199 or $3349

24 Day Stand Alone - Fast trip down to Mazatlan, Slow trip north with stops & and a Copper Canyon trip $5749

Possible 2 week Mazatlan after Eclipse - We will consider offering this if all other trips fill. 16, 18 day customers will have first option to switch over if we run it. Maybe a 30% chance it will happen.

Durango Option - This option was currently on hold while we determine available space, hower soem cancelations have re-opened the option +$300. This is an option on April trips, Baja and Yucatan.

Brown areas indicate best chance of clear skies.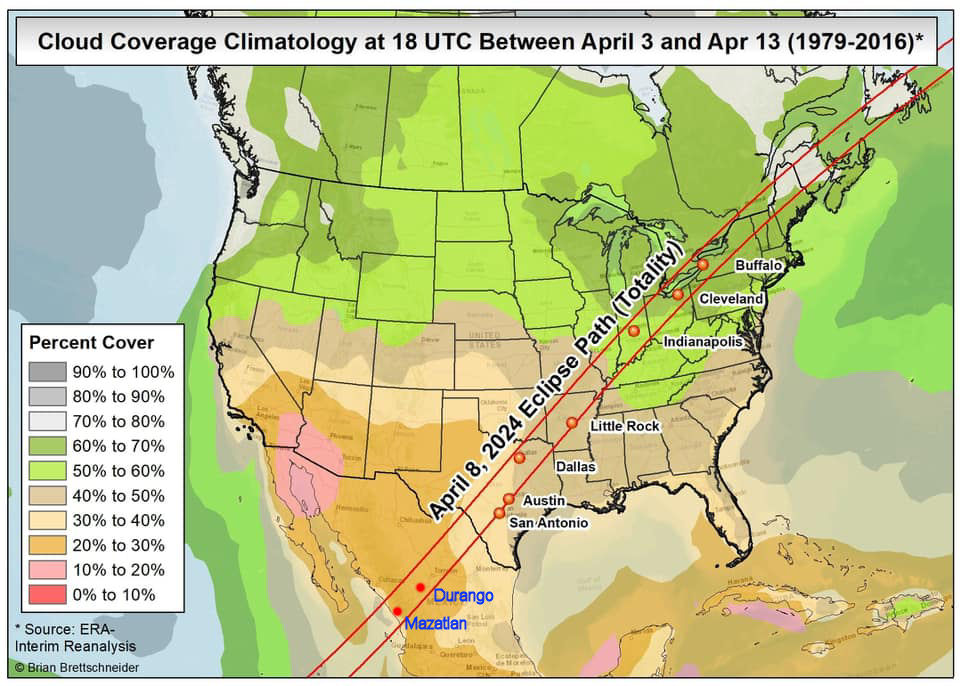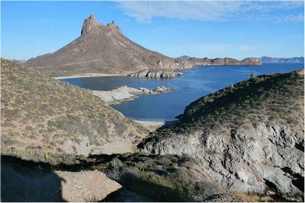 Mayo Dancing
24 - day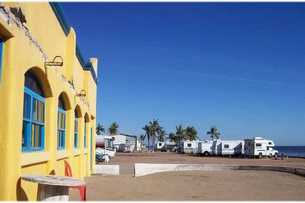 Tarahumara
24 - day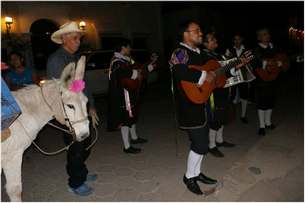 Copper Canyon
24 - day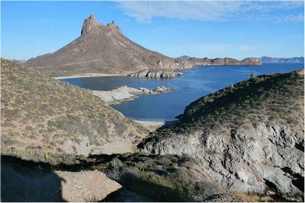 Cable Car
24 - day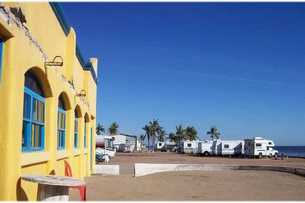 Durango Hwy
Baluarte Bridge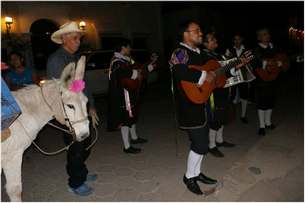 Copper Canyon
24 - day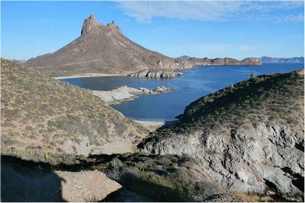 El Fuerte
24 - day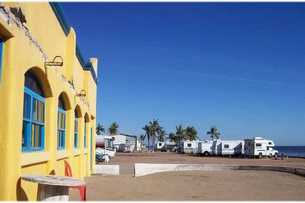 Mazatlan
All caravans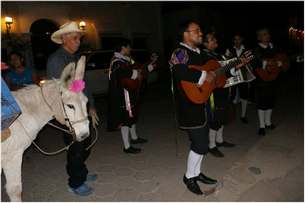 Typical Toll Highway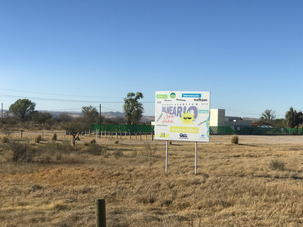 Durango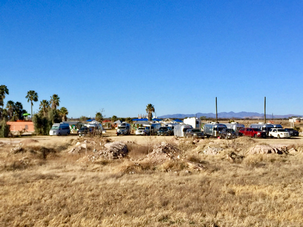 Durango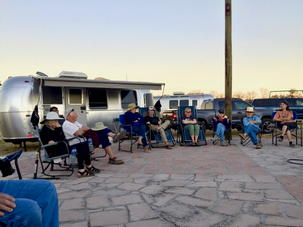 Durango
.